The OSWALD Company is part of cutting edge tech­nology projects with the goal of contributing to the development of modern drives.
Traction Drives
Superconducting Motors
Superconducting Torque Motors
Superconducting Linear Drives
We pursue these goals through collaboration with nu­merous domestic and foreign univer­sities and re­search institutions. Part of the re­search is supported by grants.
DOWNLOAD
Superconducting Torque Motors
The intention of the ROKSS project is to enable the usage of superconductors within motors for industrial applications. To profit from the potential of superconductors a cryogenic cooling is required. Therefore a reliable cooling system and status diagnostics will be developed and tested within the project.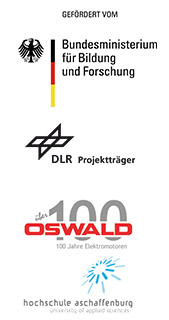 Links (non military projects)